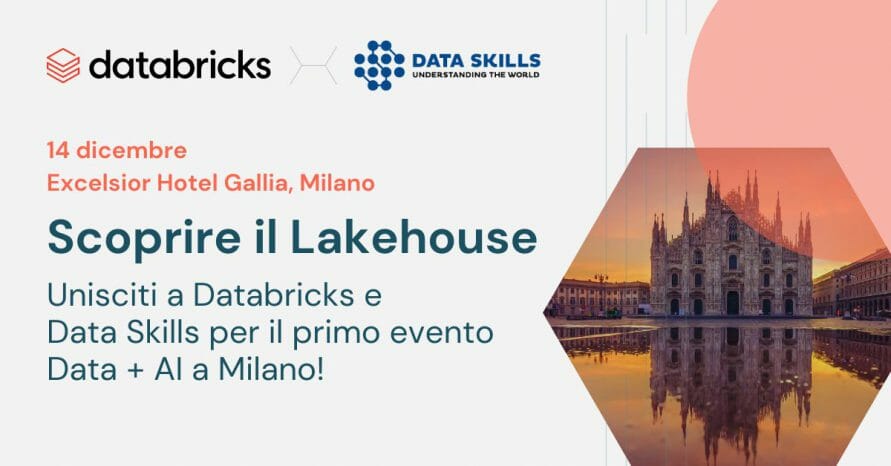 The first Databricks event is coming in Milan!
On December 14th, at the hotel Excelsior Gallia in Piazza Duca d'Aosta, with an agenda full of presentations by executive and partners of Databricks, you will discover the latest advances in Data Technology – and the reasons behind the emergence of the Lakehouse model as a standard in Data and AI architecture.
Testimonials will include strategic partners, as Dataskills, and high-profile companies as Illimity Bank.
During the afternoon a series of more technical insights will be discussed, while the day together ends with a great networking aperitivo.
Date: December 14, 9am – 5pm
Location: Excelsior Hotel Gallia, Piazza Duca D'Aosta 9, Milano
Comments are closed.